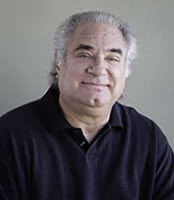 Collecting autographs of yesterday's and today's superstars, as well as my boyhood heroes, has brought me many hours of enjoyment. The thrill of the hunt, the excitement at the major shows, and getting to meet the famous guests signing autographs has been a lot of fun over the years!
As my collection grew and my attention turned to the Hall of Famers and the great immortals of the game, I watched the prices explode. It became rather disheartening to think that I could never afford to obtain the baseballs that I really wanted.
Then one day I had an idea. My daughter Mary had been doing museum quality art restoration for years. If she can work on glass, pottery and china why not old baseballs?
After months of trial and error we have developed a system to effectively remove unwanted signatures and restore the balls so that they look perfect even under magnification.
Because of this process, my collection now includes a Babe Ruth, a Mel Ott, a Jimmie Foxx and many of the other must-have Hall of Famers that I was able to purchase because they were not single signed balls when I acquired them. Signed Baseball Magic was able to turn them into single signed balls and I saved a lot of money.
Now we are able to make this same service available to the collecting public and we welcome your inscribed and multi signed baseballs into our lab to make your collecting dreams come true!